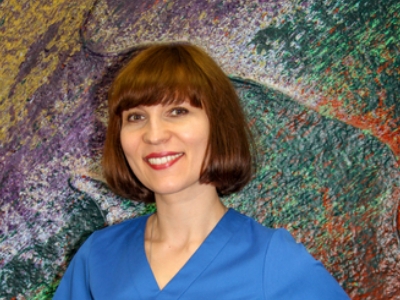 Anna
Dental Assistant
Qualifications
D.M.D.
Ural State Medical Academy (Russia)
Anna, Dental Assistant
I graduated with a D.M.D. degree from Ural State Medical Academy (Russia) in 2006. In 2008 I completed my post – graduate training in Periodontology. I worked as a periodontist until my husband and I moved to the U.S. in 2012. I took my radiology test and received my CPR certification.
Dr Abrams welcomed me to his team in November 2015 to work as a dental assistant as I wait to start a special academic program that will allow me to receive a license to practice dentistry in the U.S. My husband and I are the proud parents to an energetic toddler boy.
My work experience in Dr Abrams' office has been a truly positive one. You will find that I am a caring person, who takes the time to listen and address your needs. I look forward to meeting you!